The future is big, bright and full of excitement, as a 22 year old with an observable high number of early 20s screw-ups that I am friends and acquaintances with, I feel obliged to come up with a list, to help you not screw up.
1) Quitting school
Not saying that it will be necessarily a bad thing, but you are not Mark Zuckerberg, Steve Jobs, or Bill Gates, they have plans, visions, the know-hows and balls to work on what they want with finite or no resources.
Unless you have a solid plan, the grit to work hard, great attitude and probably a decent portfolio, knowing what you really want, and a team-player, otherwise just stay in school.
2) Shotgun Weddings Screwing Around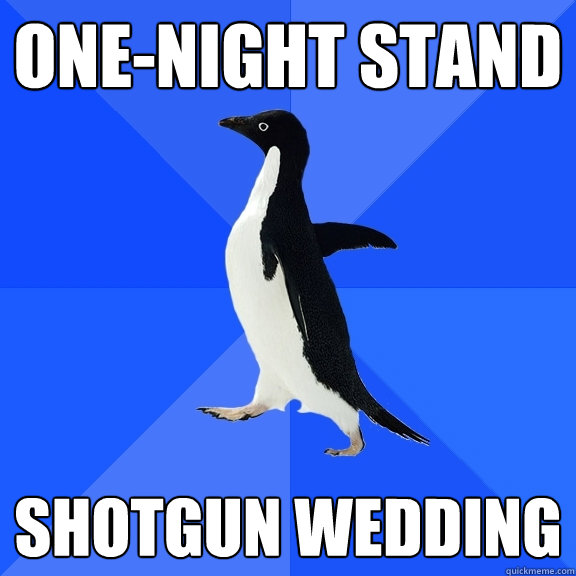 Condoms are cheap, from just $3-4 at any convenience stores, and to save you "embarrassments", you can also purchase them online from Durex Singapore's site.
And abortions cost just around $600 to $2000(According to AWARE)
I don't care about morality or not, it's a clear fact that you cannot afford it(shotgun marriage) and you shouldn't.
A pack of condoms and/or an abortion is cheaper and less regretful than a lifetime of unhappy marriage, quarrels and the high chance of adultery, since you got married because of pregnancy and not because of love.
This is the time for you to build start your career, think about it.
3) Lending money
"Eh Bro, can lend me $100? I'll return it to you on monday."
Avoid these people, especially during Fifa World Cup periods, they have bad budgeting and usually are in debt to a number of people at any one point of time.
Exceptions can be given in the case where a proposal is given, and/or you know they have a steady job or just started on one.
If you do loan money out of compassionate any reasons, don't expect it to come back, just forget it.
4) Games
I do play games, and it isn't a bad thing, but if you're spending almost any free time you have on DOTA, WOW, LOL or LMFAO, then you better wake the fuck up.
Exceptions can be given if you're from a wealthy background or if you're sponsored by a big corporation along with professional skills for competitive gaming.
Otherwise, just remember that you're not rich, and you have a family to take care of in the future, build your portfolio while you can.
5) Clubbing
I do club occasionally, and when I do, I spend minimally (Less than $50) or nothing at all.
Don't waste your money on overpriced drinks with minimal alcohol, try having a quiet night with close friends and have drinks instead. It's better to get drunk at a trusted friend's place than getting pissed drunk in public.
6) Relying on your certificates
Frankly, your certificate probably means nothing, almost everyone has got at least a diploma or a degree nowadays.
Experience, attitude, credibility, network and skills make a better "certificate" these days. So what if you graduted with GPA of 4.0? Chances are you won't be using what you learned in school for real work anyways.
Take heed, a person with 2.0 GPA with network and experience would beat a graduate with 4.0 GPA easily.
So go out, meet people, treat them to a cup of coffee or lunch, work on small projects with different people, a network will bring you far, your paper won't, it's just a benchmark.