Why 'Jurassic World' the Movie is Not (Yet) for Our Kids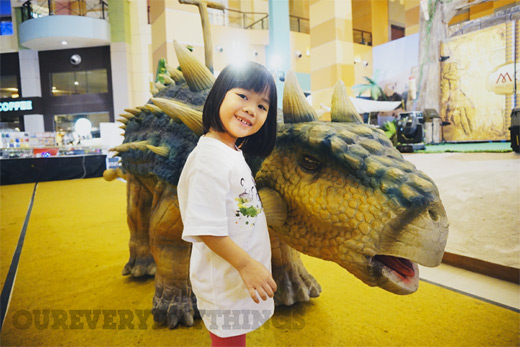 We've spotted many dinosaurs this school holiday!
Not just in Singapore, but also in Jakarta.
Well, I guess, the 'dino' theme naturally coincides with the release of 'Jurassic World' the movie?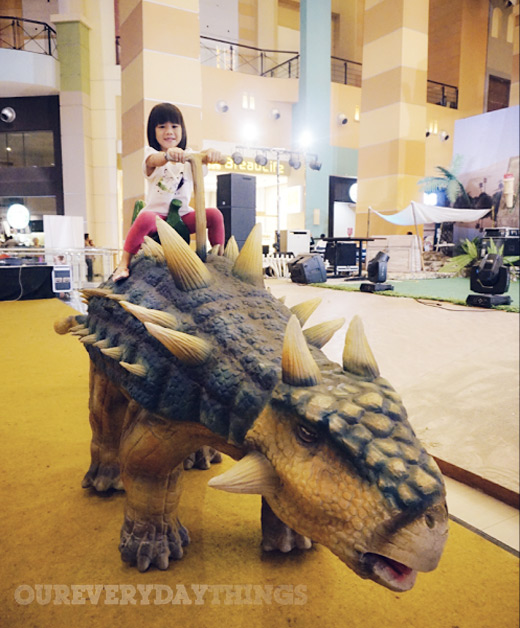 Now.
About 'Jurassic World' the movie, here's one question I get from a few friends : Have you and your kids watch the movie yet?
Well, while I know of many families who bring their little ones to watch it in cinemas, we choose to NOT bring our kids to watch it in a cinema.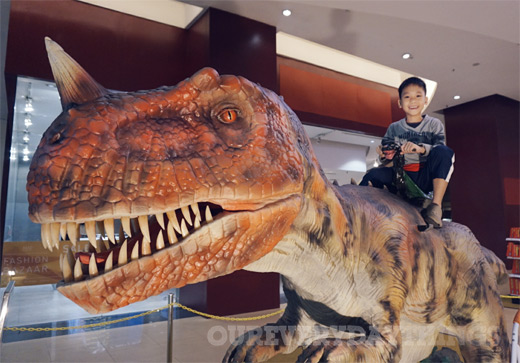 Errr … why not, some may wonder.
Here're some of our reasons:
– The movie was obviously made to evoke a sense of suspense. The background music, sound effects, cinematography (well, everything) are meant to give the audience that super intense feeling from being chased by huge dinosaurs, etc.
I mean, if the movie had not made you feel scared nor 'at the edge of your seat', then the movie would've been considered as … a 'failed project', no?
Now back to the question:
would I let my three children sit in a dark studio, in front of a super large screen, and experience this kind of overwhelming intensity?
The answer is a clear 'No thank you'.
(Would I let my two older kids watch the movie in a cinema? The answer is still no. Not yet.)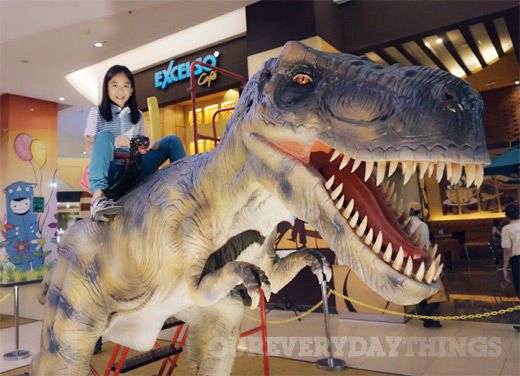 – Having said that though, we will wait for the DVD and let the children watch it at home, together with us.
Why wait for the DVD?
Because we can then watch it on a much smaller screen (ie. Less impactful), and most importantly, we have the option of lowering the volume during scary scenes, or even skipping some scenes altogether.
(We'd watch the movie first, as this way, we'd know which scenes are better skipped / 'censored')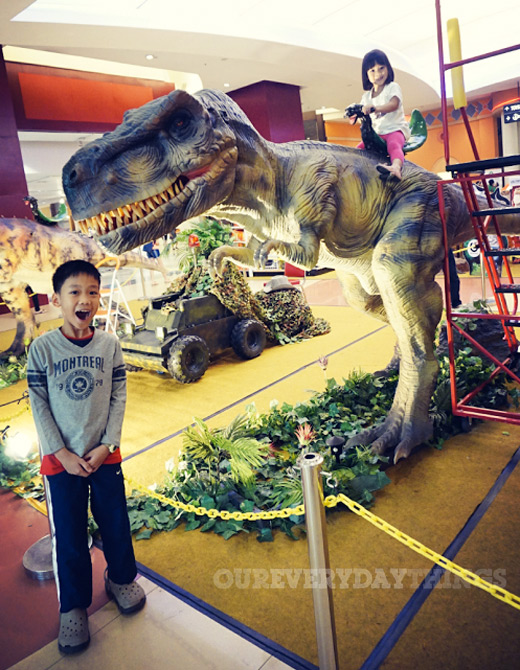 – The movie rating is 13+.
I'm sure there's a good reason why it's deemed not 'suitable' for children below 13yo (which btw are the ages of my three kids)
…
So there you go.
That's our stand on whether our kids would watch 'Jurassic World' the movie in cinemas or not.
ie. Not all movies are suitable for children.
And ultimately, it's the parents who need to decide on what's necessary and good for the children.
Anyway.
As I often say to the kids, we won't miss much from not watching a movie or two.
(It's hard to find must-not-miss, suitable-for-kids movies, those with truly great stories, these days!)
…
What say you?