Do you remember my previous post,
 Bath Tub Race Competition in Hongkong with Angmoh?
This is what's it all about…
 The Hongkong Dragon Boat Carnival held on beautiful Victoria Harbour!
 Pete and I ready for the Bath tub Race! yay!I finally got to know how my bath tub looks like. Very squarish and light, made of plastic i think, totally differs from what I imagine it will be.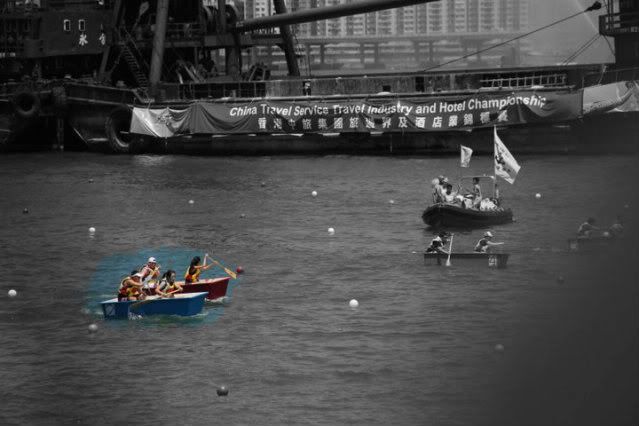 spot me!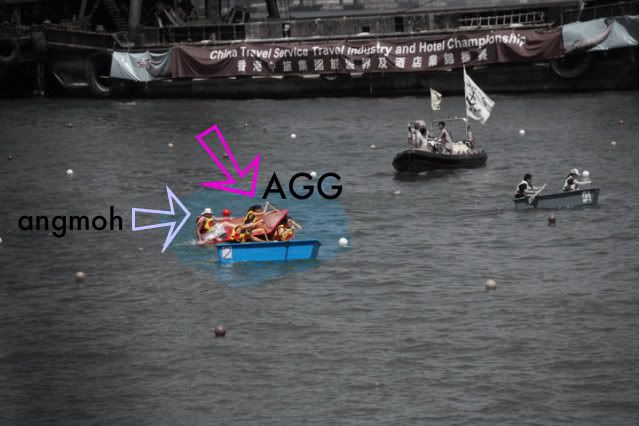 AGG in ponytail rowing very hard… 1,2 row.! 1,2 row! Angmoh are you listening??? BUT…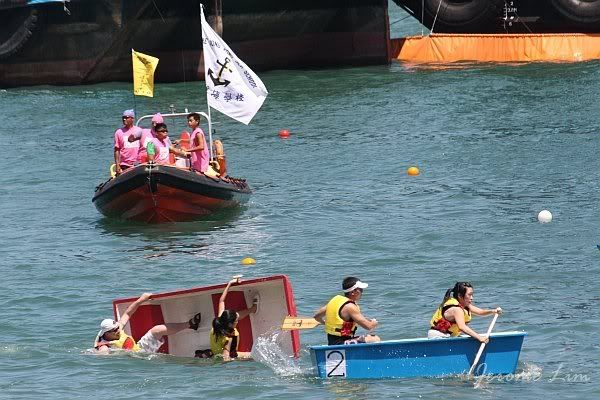 you know … I know, everybody knows.. Still, pete is very happy with what's- gonna-happen- next because ….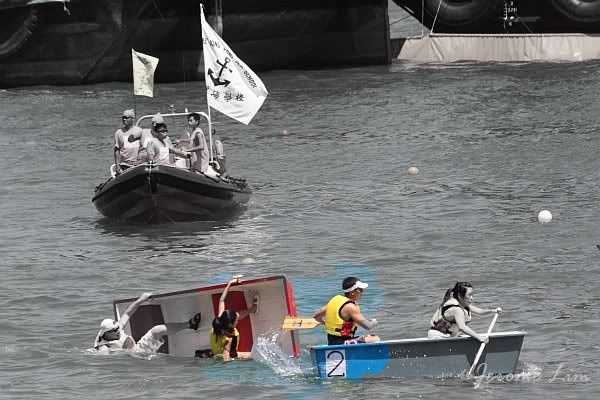 Pathetic AGG..Tsk tsk.Thanks to Darren splashing water to her making her wet before she even falls into the water.
because…. okay… hmm. 0.O
because angmoh is hot, he wants to get wet together with me.
Pete is still smiling and he exactly knows where to pose for photo!! hmmmmm O.O whereas AGG is choking because of the sea water. She gets hit by the boat when it capsizes. OUCH.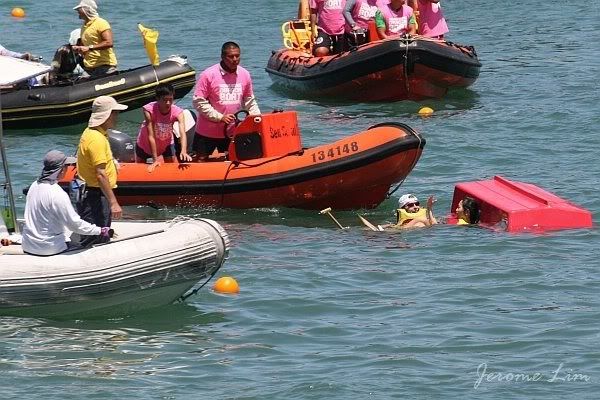 I wonder why all the SOSer are staring at me only?!! sorry angmoh maybe they are only interested in girl not guy..OR MAYBE I AM WETTER THAN ANGMOH. angmoh is hot , rem? He is not cool but hot. ok LAME! -.- No, AGG is not going to slap ANGMOH in the photo who keeps grinning away.. _-.- NO she didn't! . She is merely struggling with the big shower pool. LOL.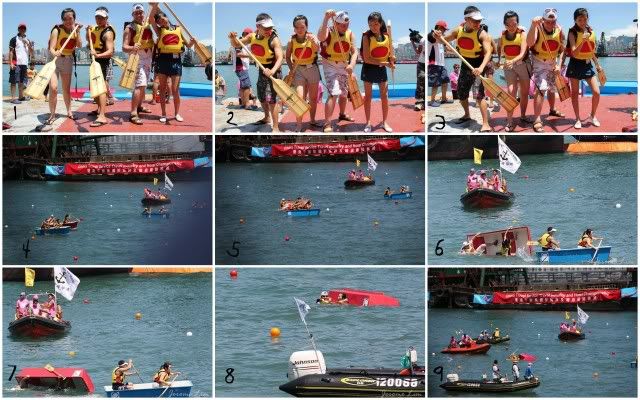 an overall view of the story of  'shower' race!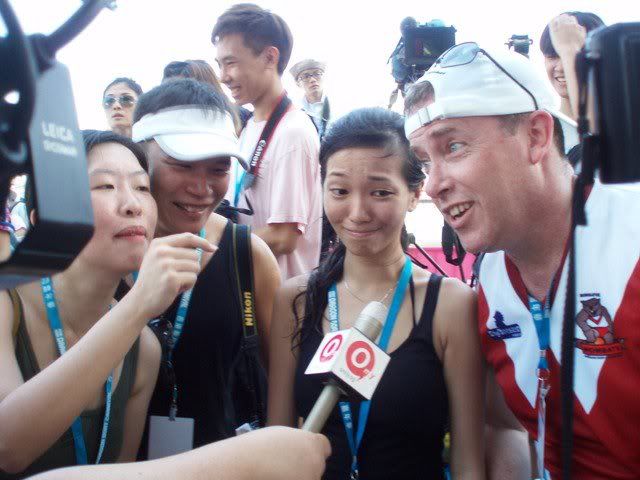 I am so wet! Pete is really elated getting wet, I wonder whyyyyy!!!!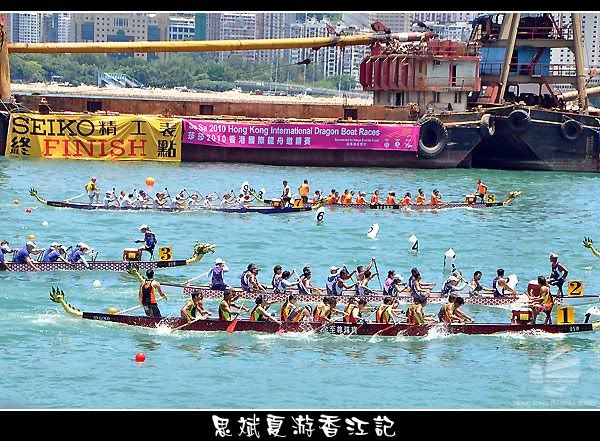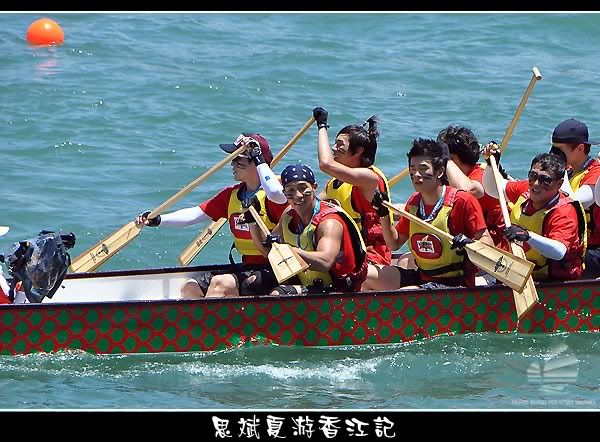 There are total of 100 local and 30 international teams (Australia, North Americfa, Europe and Asia completing in different categories)
 Korean celebrities are there as well to complete in the Dragon boat race. Also local teams representing the finanical services, commercial corporations, professional bodies, post secondary institutions, the hotel and travel trade etc.  
We have so MUCH fun in the day at Victorial Harbour!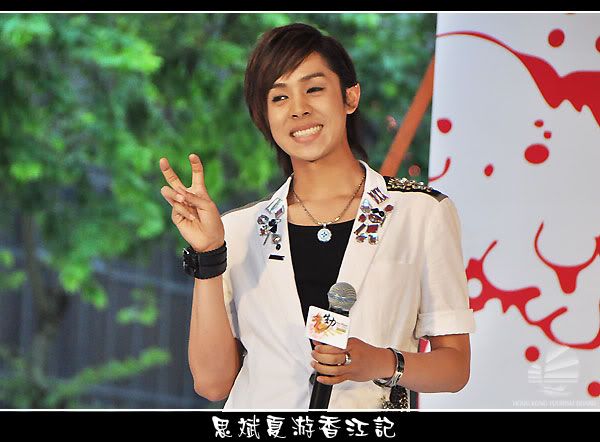 Alexander from U kiss band.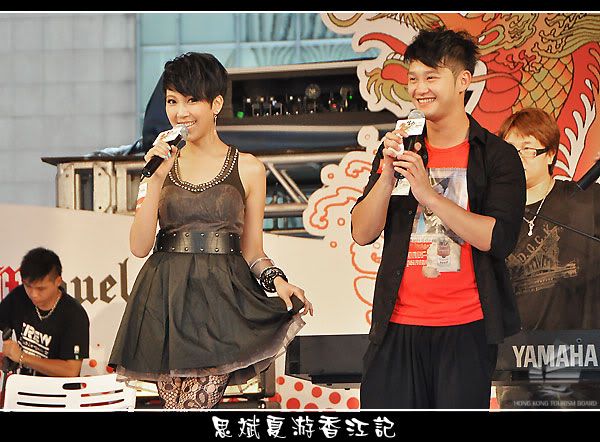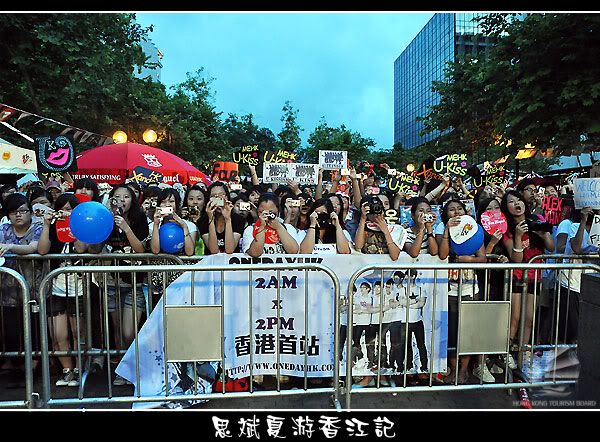 International Dragon Boat Races are the biggest event of the Hong Kong Summer Spectacular. There are fabulous live entertainment, food stalls and a biergarten while you watch the world's best paddlers complete for glory in the Hong Kong International Dragon Boat Races.
A day of fun passes very quickly @ Victoria Harbour! But don't be despair, how about a romantic night then?
When night falls, this is how Victoria harbour looks like…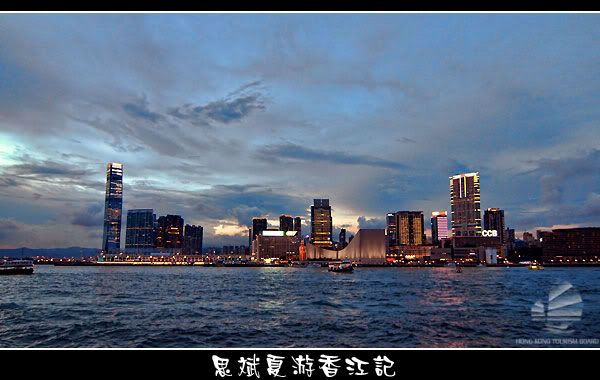 I love lights. It is a place suitable for chilling and entertainment for couple as well as family.
Tell me, who would not want to visit such a beautiful Victorial Harbour ?
Follow me to my next entry for more of such beautiful scenary and wonderful dinner in the Bounty Boat @ Victoria Harbour! 😀
credit photos to Jerome, Szeping and myself ;D
20 Responses to "Bath tub race or shower race?!?!"