Archive for November, 2007
继续讲我的包包。。。
[local /files/2007/11/david_bag2.mov nolink]
前几天给你们看了一个我很喜欢的包包。
现在要给你们看,这个包包里面,还有什么包包。
 [local /files/2007/11/david_bag1.mov nolink]
还有下半段,要过两天才继续。
一些我喜欢的食物。。。 
some of my favourite bites!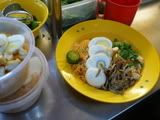 mee siam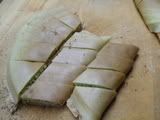 mee jiang kueh/ chinese peanut pancakes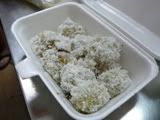 orh-neh-orh-neh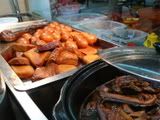 kuey chap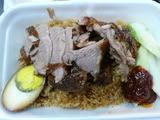 duck rice


fried oyster pancake
这些都是在maxwell market 的摊位买的,也是我最喜欢买东西的地方!好吃又新鲜。现点现煮,没有'加料'。。。
all these are found at maxwell market, which is one of my favourite food spots! it tastes good, and is very fresh. you order, they cook it on-the-spot. so there's no hidden 'ingredients' in the food..
这款新的 burberry包包很有个性。虽然我家里已经有很多包包,这款真的非常赏心悦目,太有'个性'了。感谢ginny and burberry有这么好的品味。
this new burberry bag has so much 'character' and individuality, although i have more than an ample number of bags at home. for some reason, even if i put this bag at home and just look at it, it also makes happy. i just think it has so much 'character'. a big shoutout of thanks to ginny and burberry for having such good taste!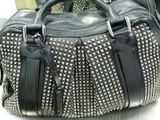 我喜欢用新、新鲜的设计。就象这个bally包。 当然,要看用的人是谁。包包的主人可以使它更加好看。
i enjoy using new things, fresh designs. about this little bally bag… well, you have to look at who is carrying it. i have gotten quite a few compliments from others about the bag. i say 'the person makes the bag' …the user makes the bag fashionable.
这个hermes garden bag我找了很久。很多国家都有,就只有新加坡没有售卖。 终于买到了!对我来说,包包、手表、鞋子、帽子都是很重要的配件。
was looking up and down for this hermes garden bag. saw it in many countries, but only singapore didn't seem to carry this. finally got it for my own use ! bags, watches, shoes, and hats, are all very important to me. basically, i like to accessorise!